Caregiver Characteristics: What Makes a Caregiver Stand Out?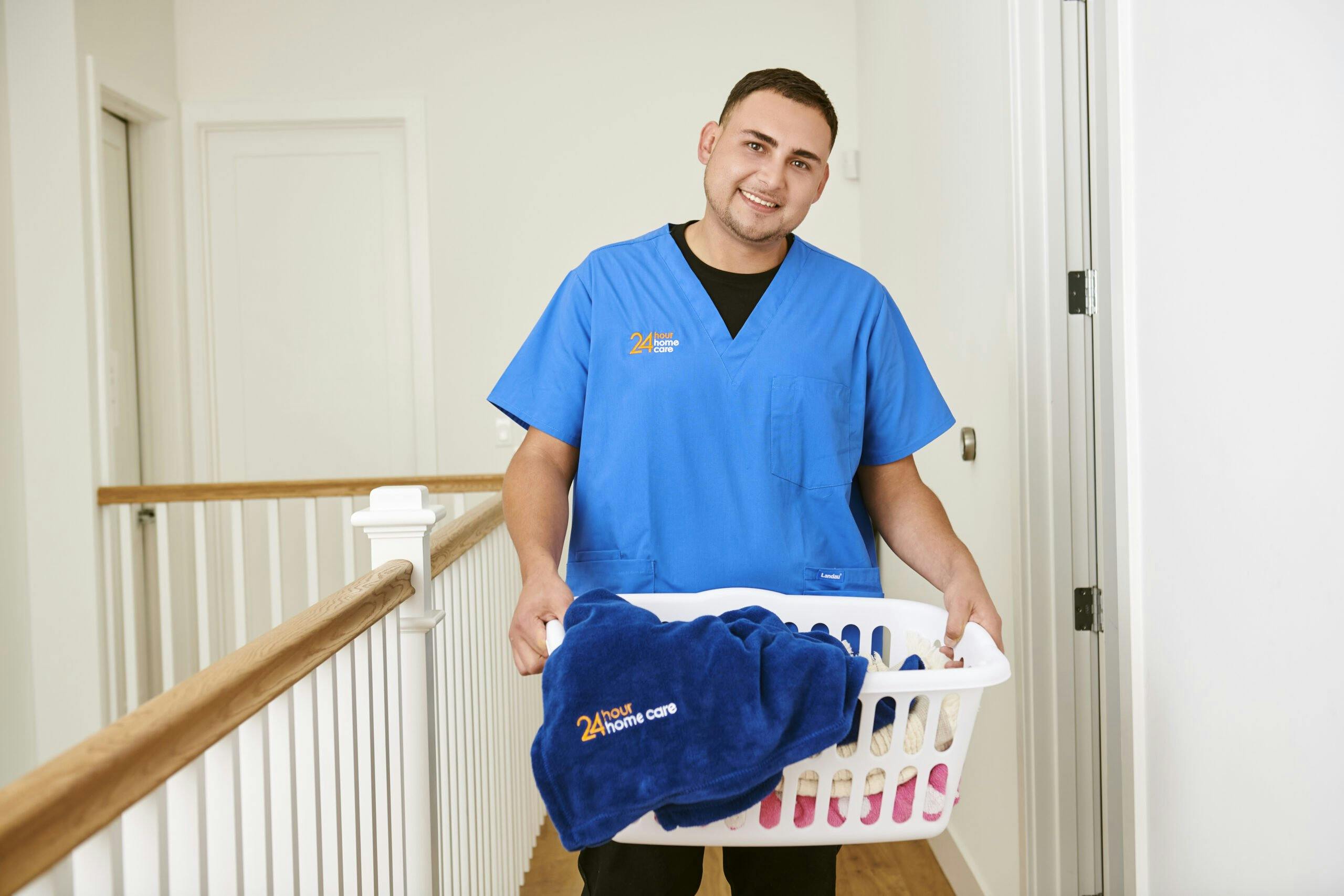 There are times when it's challenging to provide the necessary care that our loved ones need. That's also the right time to think about hiring a professional caregiver with appropriate training and extensive experience caring for older adults.
A good caregiver feels at ease with both the client and their family members, showing compassion and patience with their patient's needs. A caregiver's job is to create a safe environment for their clients and communicate professionally with any family member about the needs of the elderly or disabled individuals under their care.
While you can work with many professional caregivers, it's essential to find suitable characteristics that make a truly excellent caregiver stand out. These fundamental traits will help to ensure that your loved ones are in the best hands and receive the care they need and deserve.
Let's look at a few characteristics you need to consider when choosing a caregiver.
12 Qualities to Look for in a Caregiver
Being a caregiver is a demanding job requiring a particular personality type and "soft" skills. A good caregiver will meet your loved one's needs and fit the job description. But a great professional caregiver will go above and beyond to ensure the well-being of older adults under their watch.
Here are 12 qualities any great caregiver must have:
1) Ability to Maintain Confidentiality
A caregiver spends the majority of their day with their client. Eventually, they will have confidential information about the patient or their family from spending so much time together. 
It's essential that the caregiver shows trustworthiness and can keep this confidential information to themselves without taking advantage of your loved one or family. By respecting clients' privacy and being respectful, caregivers can establish an honest and dependable relationship that will be beneficial to both parties.
2) Specialty Training
Many clients have medical requirements that caregivers need to take into account. Despite most in-home caregivers working in a non-medical capacity, a great caregiver puts the condition of their patients in front of everything else and educates themselves on how to navigate their client's unique needs best.
That's why they must have some basic knowledge and training of common conditions and illnesses their clients may face. 24 Hour Home Care caregivers are required to attend numerous specialty training sessions for areas such as Alzheimer's and dementia training and fall prevention to ensure they are set up for success. Learn more about our industry-leading, required specialty trainings.  
3) Have Excellent Communication Skills
Communication is always key, but that's especially true for professional caregivers. Clients may have speech impediments or demonstrate difficulties in communicating their needs. A good caregiver should effectively communicate in clear and straightforward terms with their patient and families and maintain open lines of communication. Without understanding what their client needs at the moment, caregivers cannot provide a higher level of care.
4) Have Physical Strength
Many patients might have a physical disability that calls for specific personal care support. For example, an elderly patient in a wheelchair may need help moving around or require adjustments to help them feel comfortable once they're in bed. Caregivers must also stand on their feet for long durations of time, which may cause strain.
That's why a good home caregiver should have a strong constitution and be physically fit so they can withstand the demanding physical needs of their job and assist their patients.
5) Be Patient and Professional
Patient caregivers make a senior loved and cared for. Older adults tend to have difficulties performing simple tasks, and if the caregiver does not show patience, they won't feel confident when trying to master these daily tasks on their own. Additionally, many seniors experience agitation due to Alzheimer's and dementia symptoms, and caregivers must be patient to navigate the conversation at hand.
A good caregiver will show your loved one compassion and will be patient enough to provide the best care possible, creating an environment of safety and compassion.
6) Attentive in Difficult Situations
There is no shortage of difficult situations that caregivers face daily. Home care is all about being prepared and attentive to these situations and overcoming challenges to make seniors and people with disabilities feel loved and healthy.
You should look for a caregiver that provides special attention to patients with health and a medical condition, taking care of their personal needs and issues every step of the way.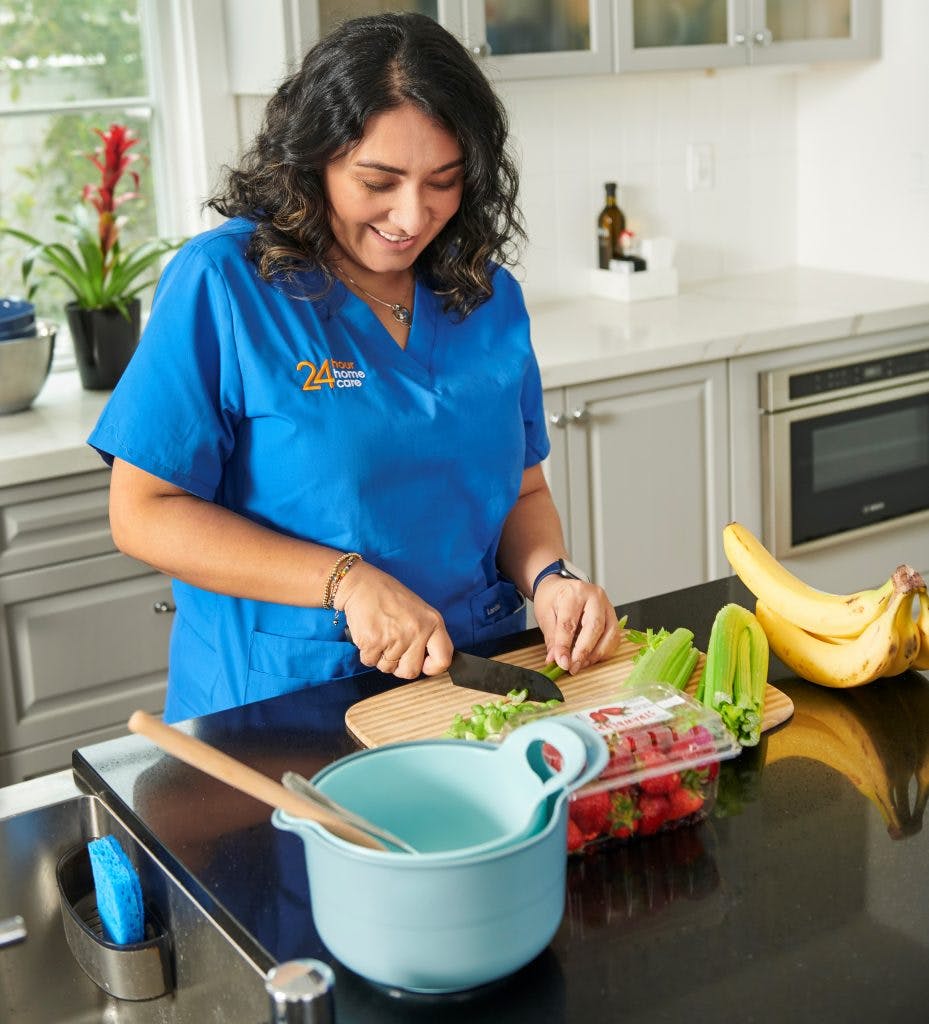 7) Have Experience in the Home Care Industry
Home care and caregiving are services that pose unique challenges. There are multiple responsibilities and skillsets required, and caregivers should have the necessary expertise, characteristics, and experience to qualify. 
The best way to do this is to have a few years of experience in previous home care positions, whether through employment, educational placements, or a combination of both. 
Experienced caregivers who have worked in non-medical and medical settings for senior living before will have proven methods to deal with everyday situations. They'll have a reliable framework for assessing your loved ones' needs, especially in moments of crisis, which is crucial to their overall health and safety.
8) Empathy Above All
Caregivers should show compassion and empathy towards the person they're taking care of. Requiring in-home care can make the client feel dependent, so the caregiver you choose must provide them with the dignity, companionship, and respect they deserve.
9) Honest, Compassionate, and Supportive
There are many skilled caregivers out there, but families should also look for qualitative characteristics besides just competency. Given the nature of their job, truly great caregivers are naturally dependable, compassionate, and trustworthy. They should be able to empathize with the needs of their patients and identify them even before their families do.
On another note, the caregiver should also leave aside personal issues when they are on the job. As caregivers, they should provide the home care that the family has specified, not accept gifts that are unrelated to their home care compensation or ask families for the resources they need to ensure quality services.
10) Show Passion and Dedication to the Job
A passionate caregiver sees the work they do as an extension of themselves. They not only understand how vital their work is but take pride in learning more, improving, and upgrading their expertise. 
Ultimately, passionate and dedicated caregivers have a sense of understanding and desire to provide home care that enriches their everyday lives.
11) Can Make a Delicious Meal
If you are looking for a caregiver to spend the entire day with your loved one, they might also need to cook for them. Meal preparation is a core duty of in-home caregivers, so look for a caregiver who can whip up a delicious meal based on their client's dietary preferences. 
Being able to rely on meal preparation and even light housekeeping can help seniors feel more at ease with someone new in their home and will help caregivers get to know their patients on a deeper and more personal level. 
12) Possesses the Right Screening and Certification
You don't want to hire an unknown individual for caregiving and invite them into your lives without knowing anything about them. That's why it's important to hire someone for caregiving services who has also undergone rigorous screening for their identity, health, skills, and experience.
Being certified in caregiving also doesn't hurt. Look for caregivers who are certified by the American Board of Home Care. They are trained to provide quality service and are passionate about the job.
Conclusion 
You can find all these qualities in a caregiver and more when you hire from 24 Hour Home Care. We provide quality home care across California, Arizona, and Texas for various services, from companionship to personal or respite care. So start chatting with a representative today to understand better how 24 Hour Home Care can meet you and your loved one's needs.