How Caregivers Make a Difference
A caregiver is an individual who dedicates their time and energy to helping their loved one, client, or person they are assisting during …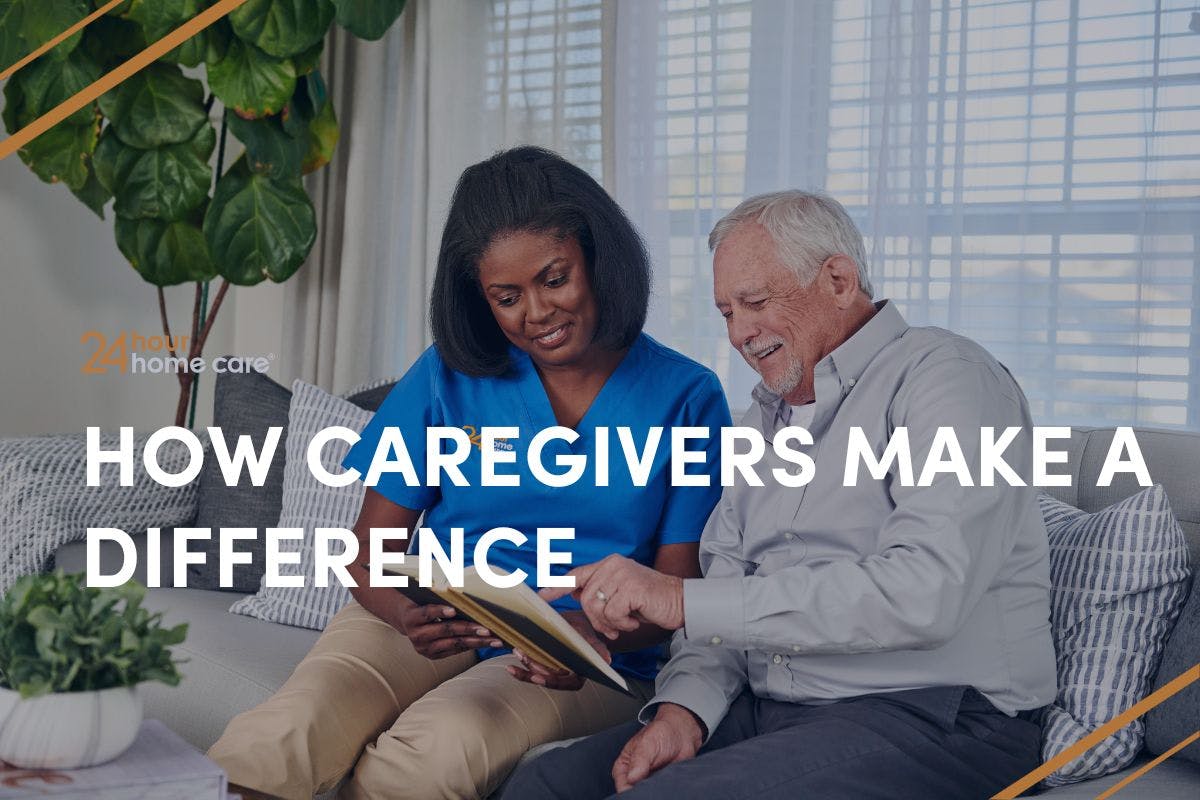 A caregiver is an individual who dedicates their time and energy to helping their loved one, client, or person they are assisting during a challenging time in that person's life. Caregivers usually spend their days ensuring the person they care for is comfortable, safe, healthy, and happy. Time spent with their clients can vary from seven days to a few times a week — depending on the client's needs.  
A person might need a caregiver for a variety of reasons, including managing an ongoing health condition, being discharged from the hospital after a surgery, balancing health needs when aging, having an ailment that prevents them from taking care of themselves, or needing social interaction. Overall, a caregiver comes into their clients' lives and seeks to improve their quality of life.
How do Caregivers Make a Difference?
Caregivers are perhaps some of the world's most selfless and charitable people because their sole mission is to help others. Caregiver support, whether it's from 24 Hour Home Care or another in-home care agency, enables clients to thrive in the comfort of their own homes – ensuring they can live at home, or age in place, as long as they want.  Having a regular caregiver allows the individual who is receiving care to have a quality of life that they wouldn't be able to have without the help of a professional — caregivers positively impact the health and well-being of those they serve.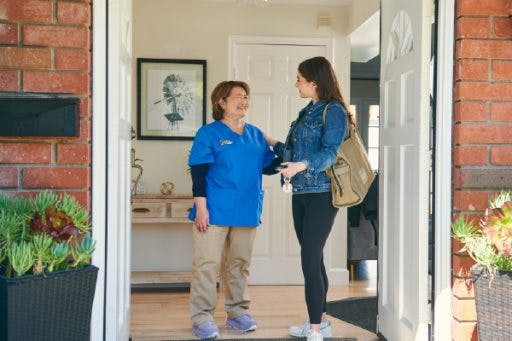 There are several ways caregivers provide vital support and make a difference in the lives of those they care for: 
One of the biggest ways caregivers make a difference in the lives of those they serve is by providing families peace of mind that their loved one is in good hands. Caregivers can help the client's entire family and extended support system by taking the time to care for an individual who needs a little extra help. Both the client and their family increase their quality of life with help from a professional caregiver. Though a caregiver may be hired to help the client, their support is often essential for families during what is usually considered a chaotic and stressful time in their lives.
To learn more about 24 Hour Home Care's caregiving services, please fill out the form here.