How to Become a Registered/Certified Caregiver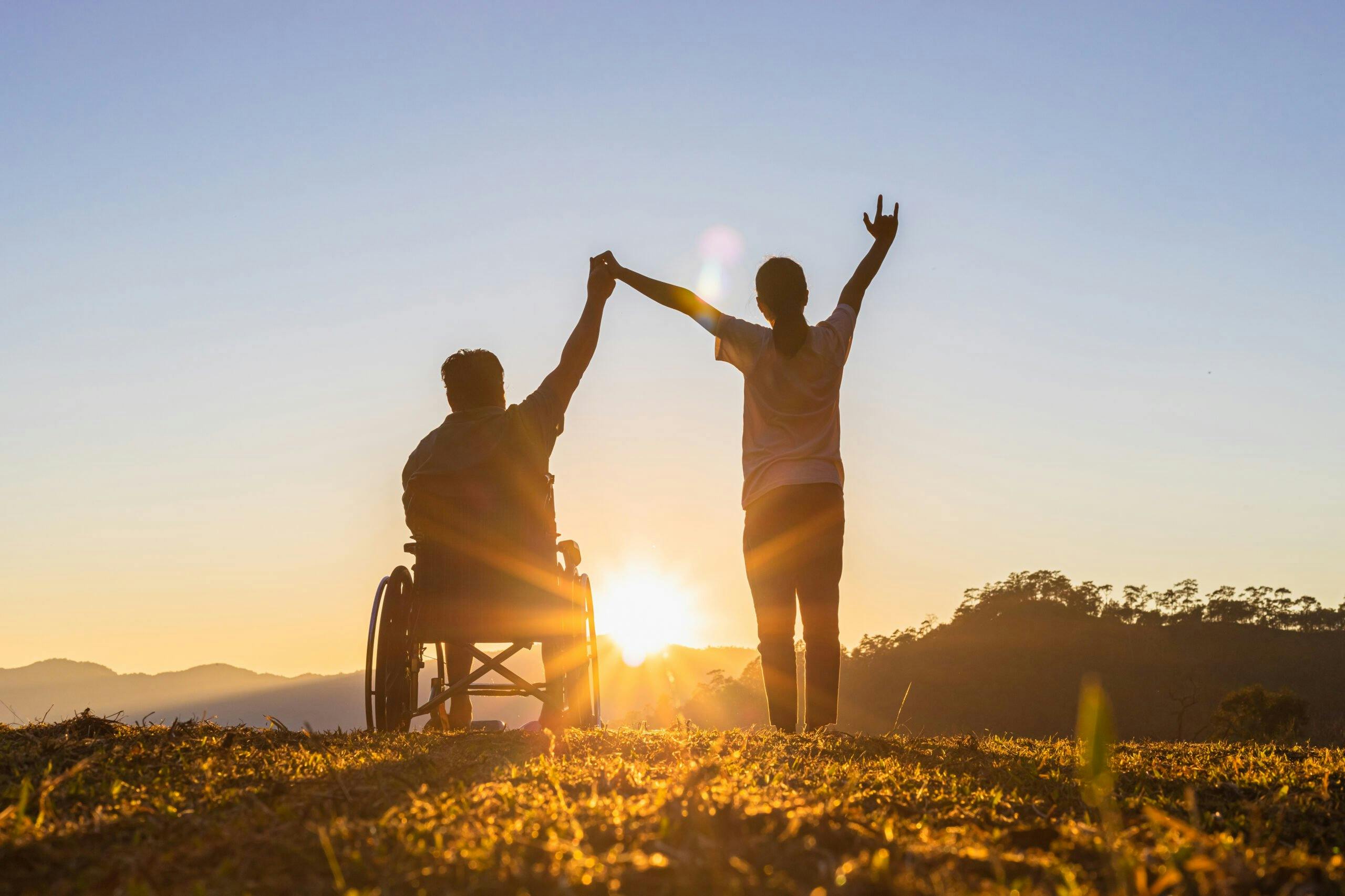 Being a caregiver is more than just a fulfilling job—it's also a high-demand profession with strong projected growth. The U.S. Bureau of Labor Statistics expects the employment of personal care aides to increase by 33% from 2020 to 2030.
Additionally, the Build Back Better Framework aims to invest in higher labor standards for home care workers. This should lead to the generation of more caregiving jobs with increased compensation and benefits.  
If you have a passion for helping others in need, then becoming a licensed caregiver is something you should consider. This post lists what it takes to become one, the importance of getting certified, and the steps you can take to become a certified caregiver.
What Does a Caregiver Do?
A caregiver tends to the non-medical needs of patients. This can include help with personal hygiene, medication reminders, and companion care. 
If you become a caregiver, below are some of the responsibilities you might have:
Companionship — Play board games, plan and accompany social visits, and take patients to social events.
Light housekeeping — Provide bathroom and bedroom maintenance, maintain a clean kitchen, take out the trash, and assist with laundry.
Meal preparation — Follow a diet plan for patients guaranteed to meet their nutrition needs based on their personal preferences and health conditions.
Personal care — Assist the patient in showering, dressing, walking, and using the restroom.
Medication reminders — Set up a pill organization system to ensure that patient takes the correct medication dosage at the right time.
Caregiver Training Requirements
Caregivers must acquire training hours to become eligible for work in most states. However, the number of required hours varies significantly.
For example, New York requires caregivers to complete a 40-hour training program approved by the Department of Health (DOH). On the other hand, 19 states, including Arizona, Ohio, and others, do not have any training requirements for caregivers working for private-pay agencies.
View your state's caregiver training requirements to learn more.
The Importance of Caregiver Certification
Even if your state doesn't require caregiver certification, it's still useful if you want to work in the senior care industry. Completing a caregiver certification course is advantageous for a few reasons.
First, the certificate attests to the quality of the training you have received as a caregiver. The better your credentials, the more job opportunities you can get.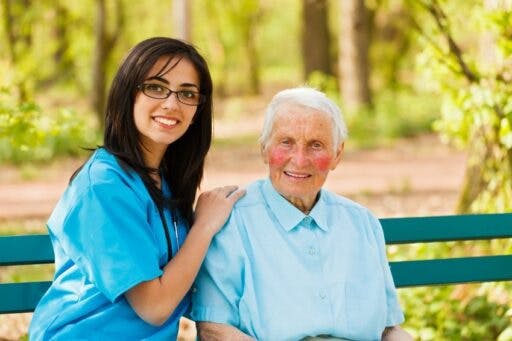 Next, you get to show employers your ongoing education. Your certification proves to employers your desire to learn more about the profession and industry.
Finally, you need in-home caregiver certification before some agencies will hire you. An agency will provide you with steady work and manage your payroll, which enables you to focus on your patients. 
Is Caregiver Certification Required?
What if you don't have a caregiver certificate? Can you still work as a caregiver?
Yes, but certified caregivers have access to more job opportunities. 
Caregivers should find out how to get a caregiver certificate in their state if they plan on working in an assisted living facility or nursing home. Not all facilities will expect you to be certified, and some will provide the required training. However, you'll be able to earn more if you have a certificate. For example, 24 Hour Home Care offers a bonus to candidates who are already HCA registered after working their first shift!
Most home care agencies will require their employees to be certified as well, even if you're working as a non-medical caregiver. And all Medicare-certified caregiving agencies can only hire you if you're a certified caregiver. 
There are also certain types of caregivers that provide medical services: certified nursing assistants (CNAs) and home health aides (HHAs). Both provide medical care services to patients, but HHAs offer extensive physical care as well. If you plan on working in these roles, you'll need to complete specialized training.
Ultimately, caregivers like home care helpers and personal care attendants don't need certification to care for patients. Since they only help in activities of daily living (ADLs) such as eating, bathing, and dressing, formal medical training isn't necessary.
However, you'll have more job choices if you're certified, and you'll also be able to provide a better quality of care to your patients. 
How to Get Certified as a Caregiver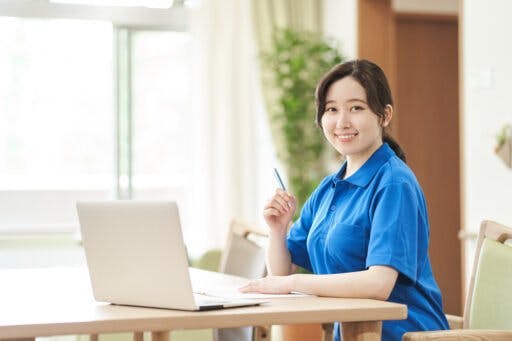 Look for State-Approved Caregiver Certification Courses
Depending on the type of caregiver you want to become, below are the different courses you can take:
The programs above are examples of where you can receive your training and certification. Keep in mind, you might need to take specific courses to work as a caregiver in your state. For example, in Alaska, you'll need to take CPR and first aid training. 
Complete the Caregiver Training Program
You'll want to know how long it takes to get certified as a caregiver. In most states, you can get certified after eight hours of training, although some states require more. 
You might be able to start working as a caregiver before you finish your certification, so don't think you can't start applying for caregiver jobs before you're done. When you can start working directly with patients depends on the rules in your state. 
Pass the Exam
Before getting certified, you'll need to pass the caregiver course exam, which covers everything taught in the program. You can take the test online or in person. Your caregiver certification course provider will give you all the information you need to pass the exam, and they might also administer the exam. 
Once you pass the exam and obtain your caregiver license, keep in mind, you'll need to complete renewal training each year to maintain your certification.
Conclusion
The bottom line is, caregiver certification varies by state. There is no single pathway to getting certified and finding a senior care job you love. Depending on where you apply, certifications may or may not be required. 24 Hour Home Care accepts caregivers who have professional caregiving experience, a certification from the Department of Public Health, or who are Caregiver Academy certified.
The details depend on state requirements and the certification training provider you choose. Since each state and program has its own rules, you must do your research to find out what these are before embarking on a career as a professional caregiver.
If you're a certified caregiver ready to help those in need, consider applying for 24 Hour Home Care. We hire the best professional caregivers using our 24-Point Screening Process. We also provide caregivers with our signature specialty training so they have all the tools they need to provide exceptional care.
Learn more about why you'll love working with 24 Hour Home Care.