Why Choose 24 Hour Home Care?
We provide an unparalleled client experience and strive for excellence in everything we do.
Founded in 2008 with an abiding commitment to personalized, flexible service, 24 Hour Home Care is a in-home care and disability services provider, we partner with Medi-Cal programs and Regional Centers across California. Our mission: to provide the service and assistance necessary to allow individuals to stay independent.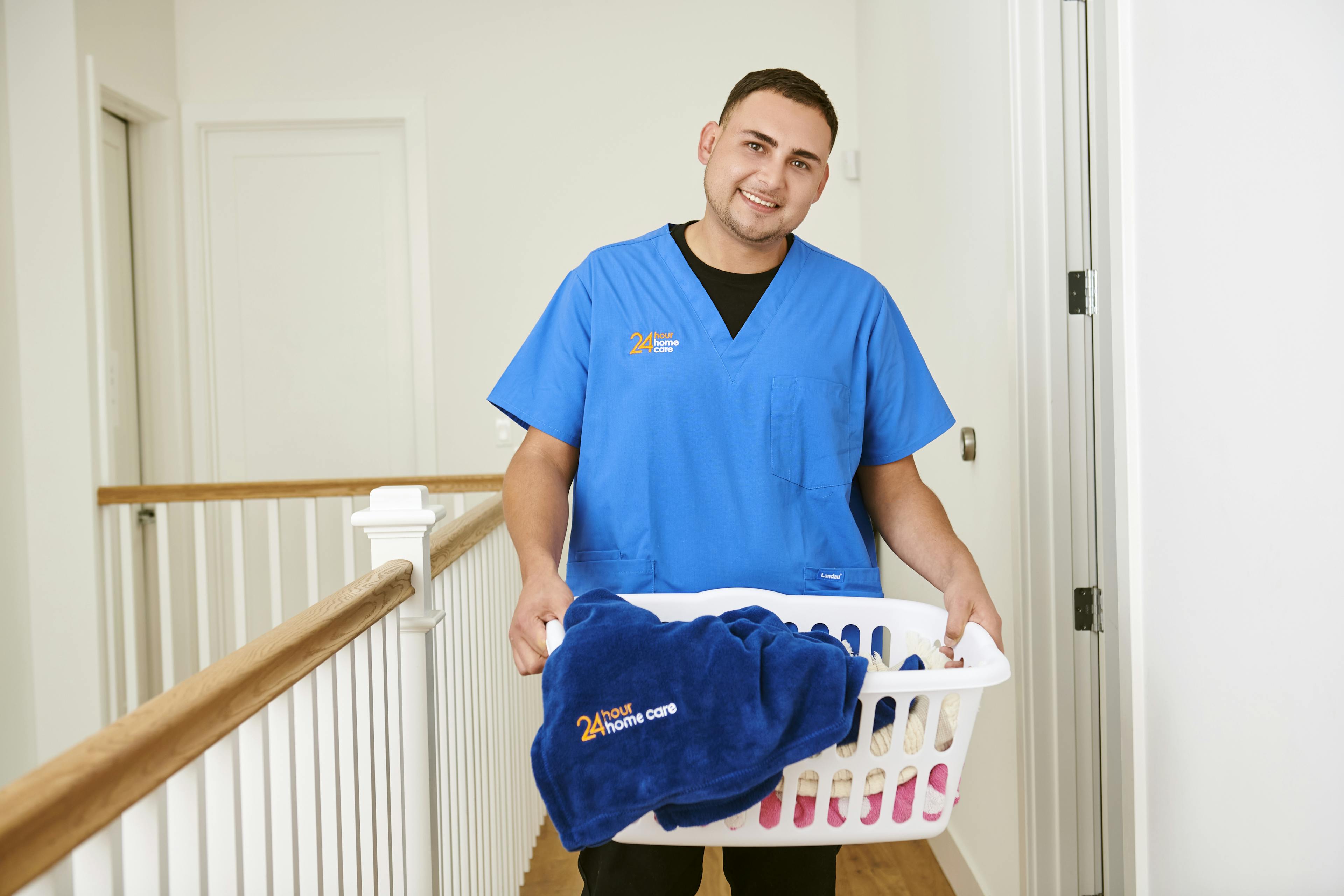 We Care
As a people-first organization, we care deeply for our people, clients, and communities. We feel fulfilled by driving human connection through experiences.
Performance Matters
We are ready and dedicated to showing up every day as our best selves to positively impact people's lives.
Own it with Courage
We can't guarantee perfection every time, but we will own our mistakes and do whatever is within our power always to make it right.
Improve, Always
We seek opportunities and feedback to adapt and innovate our solutions to better our clients, caregivers, and partner's most pressing needs.
Win Together
We act with kindness, integrity, and empathy for others. We honor all successes as if they are our own, both big and small.
What Makes Us Different:
1
We're a Caregiver-Centric Company
Our Caregivers are at the center of everything we do. We invest in providing our Caregivers with the best employer experience through competitive pay at or above market, comprehensive benefits, bonus opportunities, cultural company events, and flexible work hours. We enrich their professional development through coaching, disease-specific training, and advancement programs. We care for our people so that they can care for your people.
2
Agency with Choice
Finding the right person to provide in-home care for your loved one can be a daunting task. 24 Hour Homecare has a solution to this, it's called Agency with Choice. This allows you to choose someone from your family or community to be the primary caregiver for your loved one. This option also allows you to access services faster and build a stronger caregiving foundation based on trust and mutual respect. Caregivers are paid for the hours they work and there is no extra cost for training and ongoing support. You can even choose more than one caregiver for extra flexibility.
3
Effortless Experience™ Customer Service
We understand loyalty is earned by meeting your expectations and the ease of working with us. We've partnered with world-class coaches from the Challenger team to train and build industry leaders in customer service based on the Effortless Experience model. When a challenge arises, our customer service team works towards conflict resolution to meet a positive outcome quickly and at a low effort to you. Through our training and partnership, we are modernizing quality assurance for in-home care.
4
Expertise You Can Trust
Over the past 12 years, we've built our business on trust within our communities and professional relationships. Over 77% of our current clients are referred to us from hospitals, home health partners, regional centers, physicians, and more. Our service and approach receive recognition through awards and accolades such as;  Silver 2020 Stevie International Business Award Recipient for our COVID Response, 3x Winner of FORTUNE Best Workplaces for Aging Services, and over 130 individual letters of recommendation from our professional networks.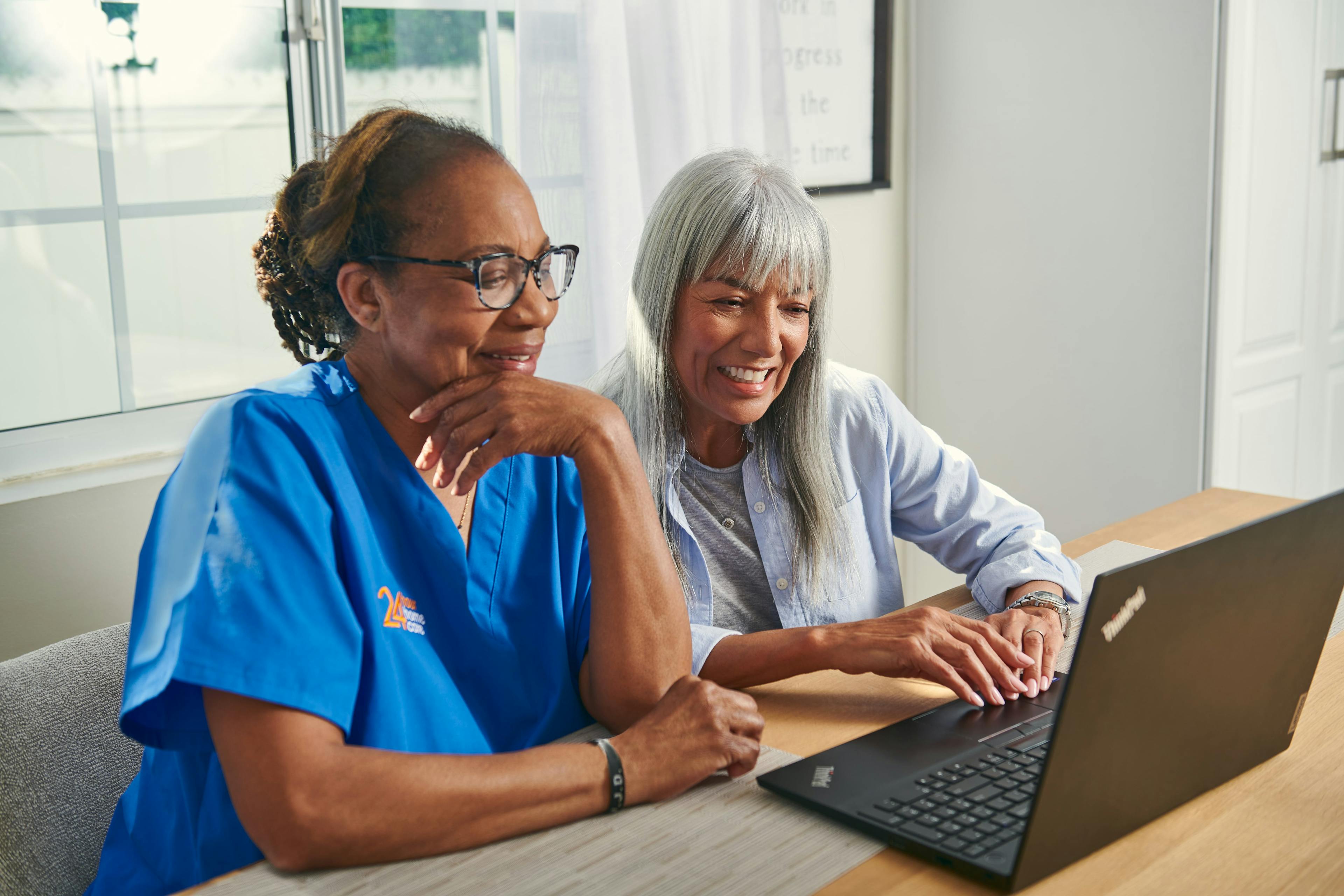 Let's Find What You Need
Have a question? We're here to help.