What is CalAIM?
CalAIM stands for California Advancing and Innovating Medi-Cal. This means that the state of California is working with providers like 24 Hour Home Care to ensure every person in California has access to high-quality, in-home care.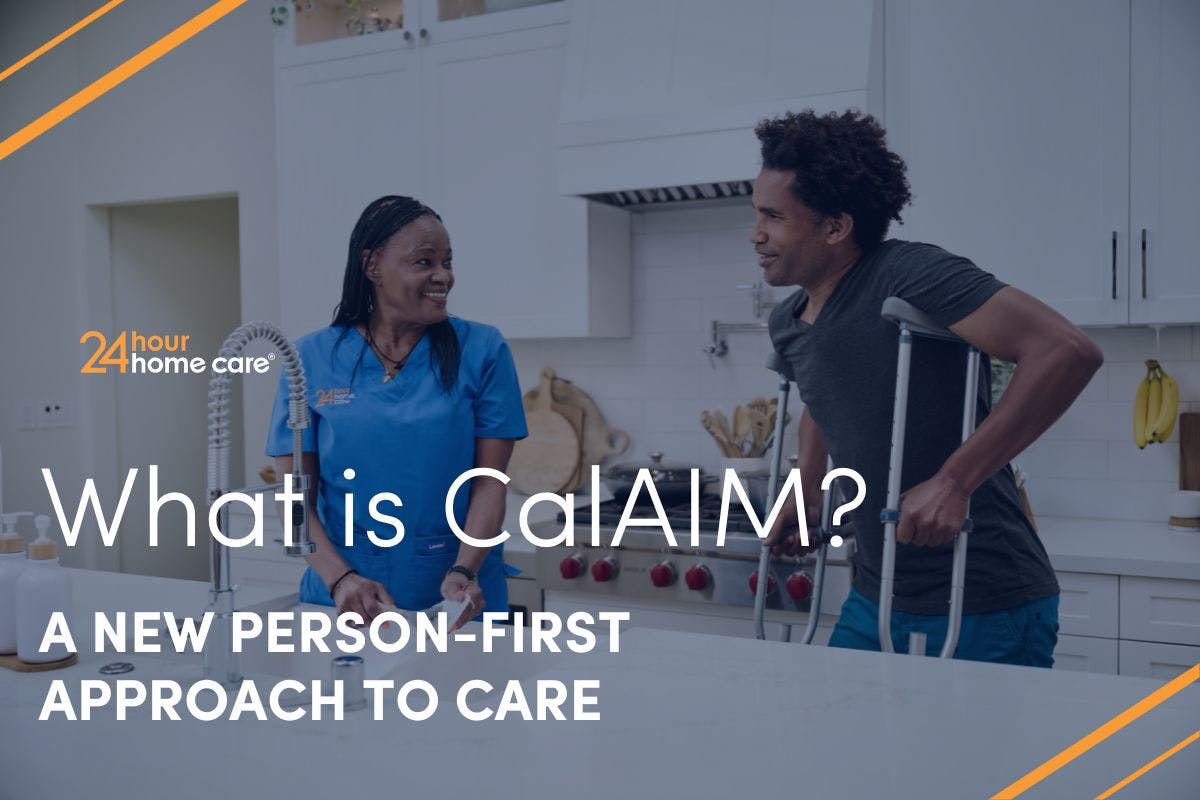 A driving force behind 24 Hour Home Care's mission is a desire for medical equity. One of the ways we are working to balance the scales for all people who need care is by partnering with CalAIM. CalAIM, short for California Advancing and Innovating Medi-Cal, is a five-year plan designed to make non-medical, in-home care accessible to all Californians.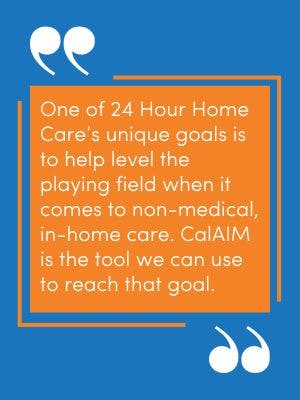 To understand what CalAIM is and how it plans to make an impact, we should look 24 Hour Home Care's main goals, they are:  
Put in place a whole-person care approach and address the social drivers of health. A whole-person approach to health care means a client will have someone looking at the big picture of their overall health. This includes immediate health needs and long-term goals. By partnering with CalAIM, 24 Hour Home Care is helping our clients, and their caregivers feel fully supported. 
Improve quality outcomes, reduce health disparities, and drive system transformation. When patients are allowed to recover and be cared for in their homes, they are much less likely to be re-hospitalized or re-injure themselves. Also, when clients choose a trusted member of their family or community to provide care, the client can feel more comfortable accepting the in-home nurturing they may need. 
Create a consistent, efficient, and seamless Medi-Cal system. Currently, Medi-Cal services are different from county to county across the state. With CalAIM, medical and non-medical services will look the same, no matter where you are in California. 
Why is 24 Hour Home Care Partnering with CalAIM? 
One of 24 Hour Home Care's unique goals is to help level the playing field when it comes to non-medical, in-home care. CalAIM is the tool we can use to reach that goal.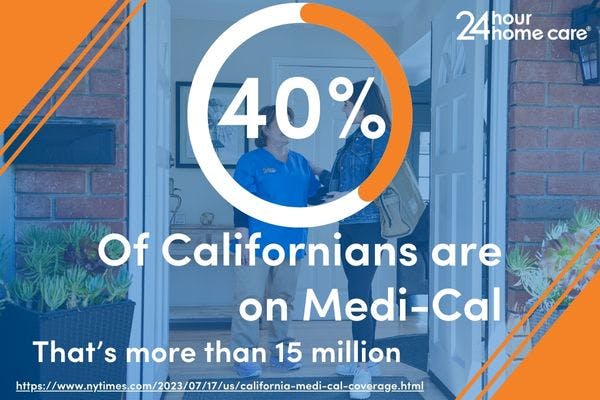 With CalAIM, 24 Hour Home Care works with clients who are enrolled in Medi-Cal and have either begun the application process for IHSS hours, are seeking a reassessment for IHSS hours, or are at their max IHSS hours. During this process, 24 Hour Home Care can work with the member, the member's family, an authorized representative, or the member's care team (such as an Enhanced Care Manager) to identify someone in their network who can be a reliable caretaker. 
24 Hour Home Care then becomes the employer of record for the chosen caretaker. This means that 24 Hour Home Care provides paid training and support to the caregiver while managing things like clocking in, clocking out, paychecks, insurance, and W-2s.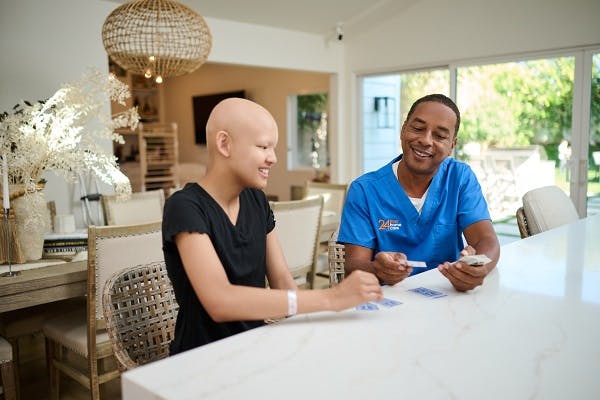 Currently, 24 Hour Home Care offers two service lines for CalAIM recipients. They are: 
Personal Care and Homemaker Services – When a client is signed up for personal care and homemaker services, our goal is to provide them with support to manage healthy conditions at home instead of a higher-cost facility-based setting. 
Examples of these services include:  
Light housekeeping 
Meal preparation 
Medication reminders 
Companionship and socialization 
Assistance with the activities of daily living. 
Respite Care Services – The intention of respite services is to provide the primary caregiver with a short break. With respite services, the primary caregiver can take time for themselves while also having the peace of mind their loved one is receiving the best care possible. 
Currently, 24 Hour Home Care is partnered with several in-network healthcare plans and organizations. Click here to see the full list. We are updating the list as we continue to bring on more partners.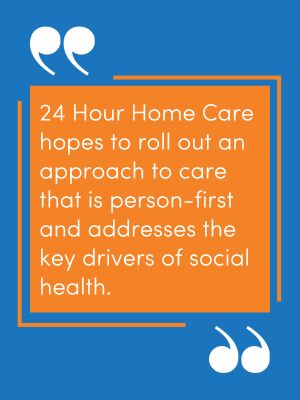 How is 24 Hour Home Care Working with CalAIM Partners? 
CalAIM is looking to broaden the scope of what Medi-Cal can do for communities who need in-home care. One of the things that sets CalAIM apart is that eligible Medi-Cal members can be assigned an Enhanced Care Manager (ECM). The ECM works directly with 24 Hour Home Care to coordinate what a client would need for in-home care services. 
What Does CalAIM Look Like in the Community? 
Here is an example of what CalAIM can look like for different members of our community: 
Nicole is an independent senior who enjoys riding her bike and cooking fun meals at home. She is invested in her own care and prides herself on being as self-reliant as possible. Nicole keeps a clean home and is comfortable in her daily routine. However, that all changed when Nicole had a stroke.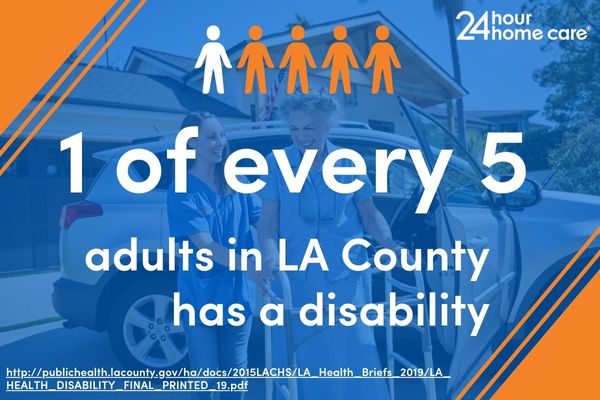 After her stroke, Nicole is partially paralyzed. She needs help with the tasks of daily living. Before CalAIM, Nicole would be in and out of hospitals and rehabilitation programs, unable to return home because accessing care was challenging through existing programs due to a caregiver shortage or long waitlists.  
With CalAIM, Nicole's ECM is able to get her physical and occupational therapy at home. As well as In-Home Supported Service (IHSS) hours. All of Nicole's care coverage is funded by the state.  
While Nicole's ECM starts the IHSS process, they also contact 24 Hour Home Care. We work to help Nicole find someone in her network to be her caregiver. This allows Nicole to start care services within a short period of time.  
The caregiver is paid through the state of California. Nicole does not have to worry about paying any out-of-pocket costs. Additionally, 24 Hour Home Care provides training and support to Nicole's caregiver at no cost to Nicole.
What Demographic Served by CalAIM? 
24 Hour Home Care has historically served clients of all ages, but with CalAIM, we can expand the scope of the types of conditions we work with. Now, 24 Hour Home Care can provide cost-effective services for the entire Medi-Cal community.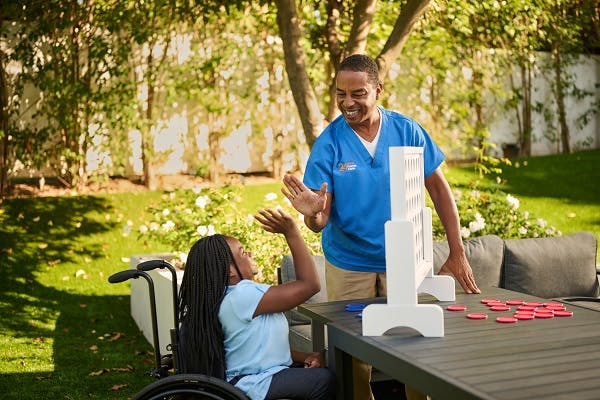 Learn More About CalAIM
If you, or someone in your care, is a member of the Medi-Cal community, you may be eligible for CalAIM services. Check out our Community Supports and CalAIMpage for a deeper dive into the program. Reach out to your health provider to see if you, or someone in your family, qualify for CalAIM services.