What Families Had to Say About Selecting Their Own Care Provider and Using IDD In-home Care Services with 24 Hour Home Care
If you qualify for services through your local California regional center, you can elect your own IDD care provider like these individuals did. …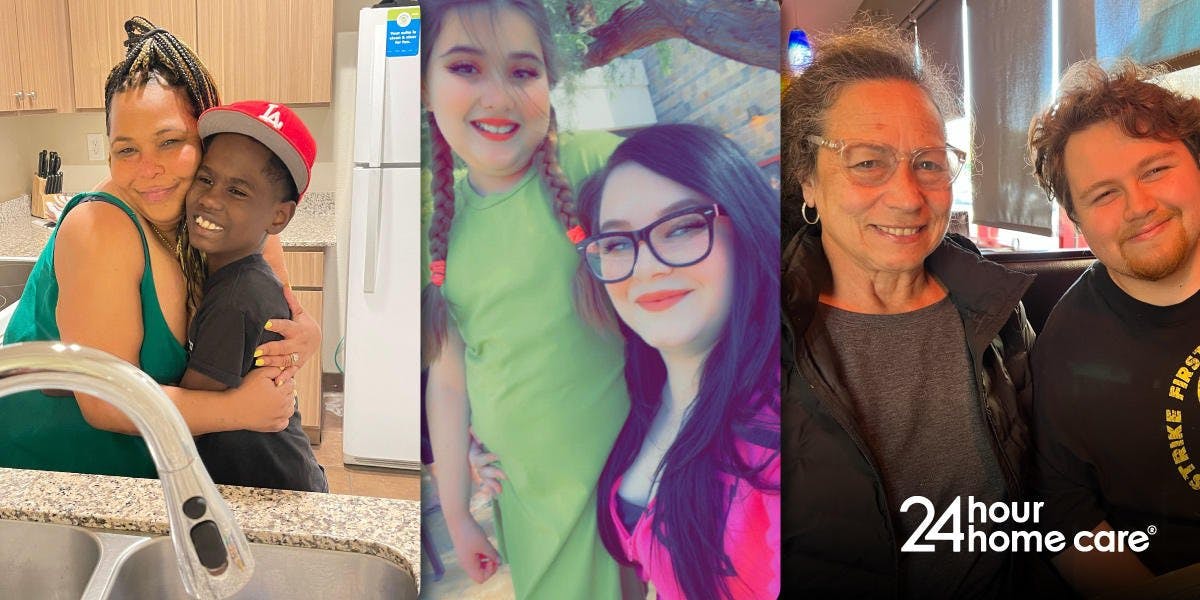 If you qualify for services through your local California regional center, you can elect your own IDD care provider like these individuals did.
Selecting your own care provider will allow you to access your authorized care services faster through your local regional center. Care providers will be paid for the hours they work providing care for your family, and there is no cost to you if you qualify. You can even designate multiple care providers to maximize scheduling flexibility and make sure you're able to use all of your authorized care hours from your regional center.
Here's what some families and care providers had to say about using this model of care for their family:
Families
"Set up for in home care was quick and easy! All of the associates at 24 home care were so knowledgeable. They were able to answer questions quickly and were so kind throughout the process. I wish all home care companies were like them. We love using them! We were able to use a close member of the family to provide care for our daughter. The process was a breeze." -Amber"My son is getting the best care ever by someone I trust." -Jissell"It helps so much having someone you know and trust take care of your loved one. Having a good support system is always great and I love that my sister gets to care for my son."-Brittany"So glad knowing about this program. It lets me leave my son Chris in good hands while I can do some errands or do things I need to do and can't do with Chris." -Martha"My daughter Olivia is nine. She is autistic. Meriya her caretaker is the best. She goes out of her way to bring joy to Olivia. Life can be challenging with a special needs child. My health has been difficult at times. Knowing Meriya is with Olivia gives me a great sense of security." -Claudia
Care Providers
"I love watching my grand-daughter Chloe take small steps towards reaching her occupational and physical therapy goals." -Duyen"It is amazing being able to help a person have an easier life."-Dinora"I love improving the quality of life for my client." -Yvette"I love helping kids with disabilities, especially if they make progress and I see a positive change in their day-to-day activities." – Wendolyn
If you are interested in accessing care by selecting your own care provider, please fill out our form and we can get in contact to further assist you.