Partners in Care Foundation Joins Forces With 24 Hour Home Care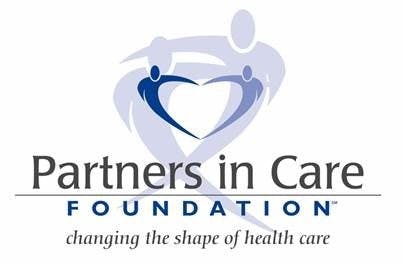 After seeing the success of 24 Hour Home Care's current white label partnerships, Partners in Care Foundation has strengthened its ties with the region's leading homecare provider to form Partners24, a white label partnership modeled after existing successful programs throughout California.
Partners in Care Foundation has become the 5th community-based organization to jointly form a homecare division with 24 Hour Home Care, which has also partnered with skilled nursing facilities and other post-acute care providers.  24Hr's list of white label community-based organizations partnership clients include Jewish Family and Community Services East Bay, Jewish Family Services of Silicon Valley, WISE & Healthy Aging, as well as Jewish Family and Children's Services of Long Beach & West Orange County.
Commenting on the new venture, June Simmons, Partners in Care Foundation's President and CEO, said, "We have worked with 24Hr Homecare on many occasions and have witnessed first-hand the high-quality services and compassionate caregiving provided by their staff.  We're delighted to be collaborating with them on Partners24 to offer these assistive services to a wider client base."
24 Hour Home Care's white label model brings an additional service line to Partners in Care Foundation, an organization that impacts thousands of lives each year through their expertise in transitional care and community-based approach to healthcare.  Partners24 will allow Partners in Care Foundation to positively impact more lives throughout the communities it serves in California.
24 Hour Home Care's Regional Director of Strategy, Gavin Ward, helped develop the new venture.  Ward shared that that 24 Hour Home Care is "honored to welcome Partners in Care, one of the most respected community based organizations in healthcare, as a white label partner.  We're seeing more and more interest in forming partnerships from organizations in the healthcare community as they begin to see the value in how our professional caregiving team is able to positively impact the population that they serve through our industry-unique program designs and results delivered to our existing healthcare clients, which include some of largest hospital, health system, and managed care organizations in the Southwest.  Partners in Care and our other clients are at the forefront of this change in thinking.  As an increasing amount of our nation's care delivery shifts from facility or hospital to home, we look forward to partnering with more pioneers in the healthcare industry."
Partners in Care Foundation has 20 years' experience delivering programs and services that protect and support adults with complex health and social services' needs, frail elders, people with disabilities, caregivers and families.  The organization's mission is to shape the evolving health system by developing and spreading high value models of community-based care and self-management. https://www.picf.org
24 Hour Home Care is one of the largest, most trusted, and most awarded in-home care companies in the region, serving thousands of clients daily through 13 locations in California, Arizona, and Texas. 24 Hour Home Care's core mission is to help individuals continue to lead full, healthy, and active lifestyles, by providing them with the highest quality non-medical in-home care. Visit www.24hrcares.com to learn more.