Health Benefits of Drinking Water
Staying hydrated is one of the most important factors to living a healthy life. Water should be an everyday staple in every one's …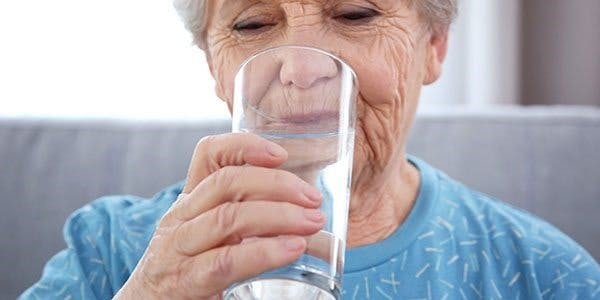 Staying hydrated is one of the most important factors to living a healthy life. Water should be an everyday staple in every one's life, but especially as we age. 24 Hour Home Care put together a list of benefits of drinking water every day:
Urinary Health. As an individual age, he or she may experience incontinence. Drinking water may seem daunting to those that are experiencing incontinence, which can then lead to dehydration or infections that can be very painful. Drinking the recommended amount of water every day can help maintain healthy urinary health and can prevent any infections from happening.
Digestion Improves with Hydration. As individuals get older, they may experience constipation and discomfort with their bowel movements. When water intake is upped, it allows the body to reset and can provide relief for those experiencing constipation or any other discomfort.
Energy Levels May Increase. As more water is consumed, it will leave your body feeling hydrated, refreshed and restored. This will allow you to feel better, become more active through out the day and will allow you to rest more soundly at night.
Headaches Decrease. Headaches are a side effect of severe hydration and can cause a lot of pain and discomfort in the long run. Drinking more water can cause headaches to decrease, allowing the individual to feel better and have more comfort in their everyday life.
We know that it can be hard to make sure that you get the right amount of water in on a daily basis. Try setting reminders for yourself or your loved one to drink water every hour to stay on a regimented schedule. We hope that you and your family live a very happy, healthy and hydrated life!