Bullying and Harassment of Children with Disabilities: What to Look Out For
Children with disabilities are two to three times more likely to be bullied than their peers that do not have a disability. While …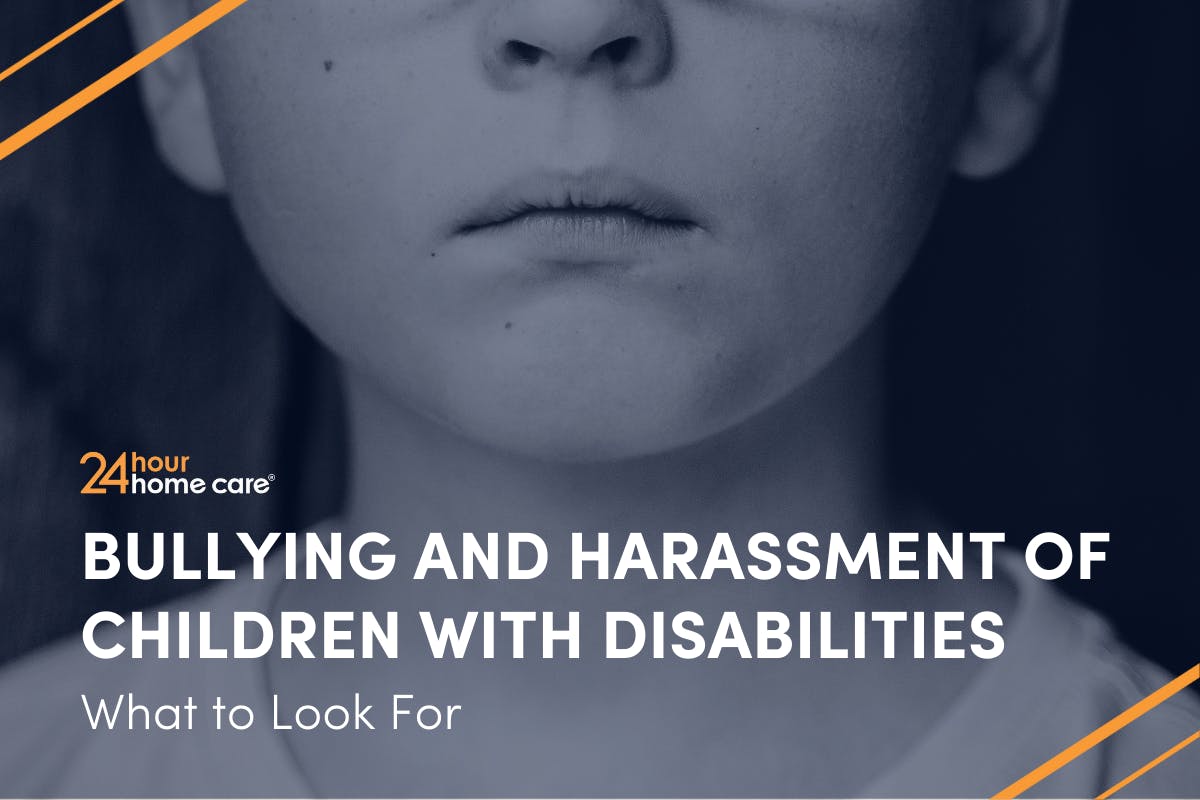 Children with disabilities are two to three times more likely to be bullied than their peers that do not have a disability. While this statistic is shocking, it may be even more appalling that only 60% of these children report that they are being bullied.
As a parent of a child with a disability, it can be challenging to know when it's the right time to deal with a bully, how to address the situation, and how to tell if your child is being honest with you. Bullying can take many forms, and it's important to know what it looks like.
What is Bullying?
While playground taunts may seem harmless, bullying can potentially cause real and lasting harm to children. Parents need to know the different forms of bullying
Physical – This type of bullying involves hurting a person or their possessions. It can look like hitting, kicking, spitting, or punching. Physical bullying can also be tripping someone, taking their things, destroying their belongings, or using their hands to make mean or rude gestures.
Verbal – Teasing, name-calling, inappropriate sexual comments, and threats are forms of verbal bullying.
Social – Social bullying is intentionally hurting someone's reputation and/or relationships. Spreading false rumors about someone, publicly embarrassing someone, or telling other kids not to be friends with someone are all examples of social bullying.
Cyberbullying – When verbal and social bullying occurs online, it becomes cyberbullying. This is when someone uses the internet or cell phones to intimidate, harass, or spread false rumors about a child.
How to Recognize Bullying and Harassment of Children with Disabilities
If you believe your child might be a victim of bullying or harassment, it's important to sit down with them and ask them directly about what is happening. However, a child might be reluctant to open up if they don't recognize the behavior as bullying or if they feel ashamed about it.
Here are some things to watch out for if you suspect someone is bullying or harassing your child with disabilities:
Your child has unexplained injuries such as cuts, bruises, or scratches
Your child seems anxious, especially before school
Your child may fall behind in school
Your child may have trouble sleeping or may experience bad dreams
Your child has a new fear of going to school or attending any sort of organized peer activity
Your child has a shift in their mood after school including depression, moodiness, sadness, agitation
Bullying can lead to long-term health and wellness problems if it is not addressed.  Early intervention is key to ending any bullying behavior.
Start by making an appointment to speak directly with your child's school faculty. You'll want to enlist their help to observe what is happening during the day. They can also alert you if any bullying or suspicious behavior is happening.
If your child is being bullied at school, the school staff should have resources they can provide for you and your child. Schools should also have a protocol for situations like this and you are legally protected by the Individuals with Disabilities Education Act (IDEA).
What You Can Do to Prevent Bullying
With early intervention, you can educate your child about bullying and how to advocate for themselves. Begin by explaining to your child what bullying is and what it looks like. Some kids may not realize they are being bullied until you explain what bullying behavior looks like.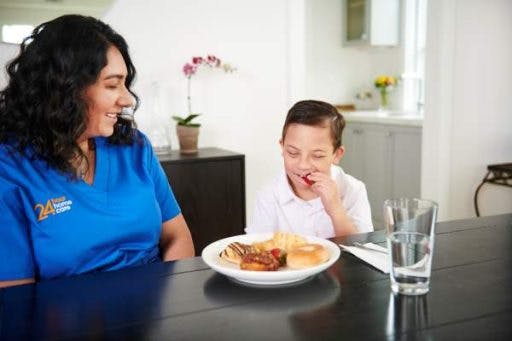 Next, you can teach your child how to stand up for themselves. Self-advocacy can be talking to a teacher or respected adult when they are being bullied or harassed. Here are some steps you can take to start a conversation with your child:
Choose a good time and place to sit with your child. Pick a time when you and your child are calm, relaxed, and in a safe space.
Make sure you are actively listening to your child. This means being fully present, asking open-ended questions, reflecting on what you hear, being patient, and holding back any judgement.
During this conversation, try to come from a place of compassion and empathy. Your child is going through something painful and traumatizing, and they need support.
Give your child as much positive reinforcement as possible. By coming forward, they are being very brave.
Work with your child to find the best solution. A solution could be working directly with school administration or providing your child with therapeutic help.
Please remember that bullying of any kind should not be tolerated or encouraged. Below is a list of resources for you and your child. They provide tips on what to do and how to address bullying and harassment of children with disabilities.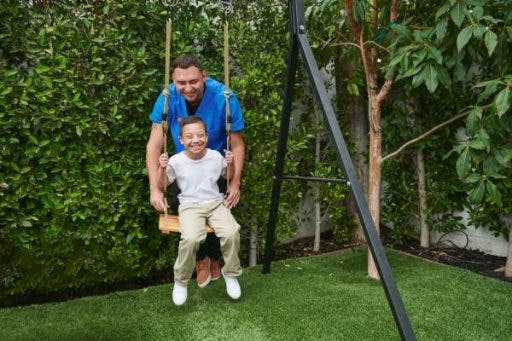 24 Hour Home Care works directly with regional centers to provide a program called Social Recreation. This program provides guided social support for children with disabilities. With Social Recreation, children are provided with a coach who helps them work on a skill or sport. Kids will then use these skills to integrate socially into a local team or community. Click here