We are Live! Social Recreation Coaching
This article has been published in coordination with Inland Regional Center. Social Recreation Coaching was frozen back in 2008 due to the recession. After …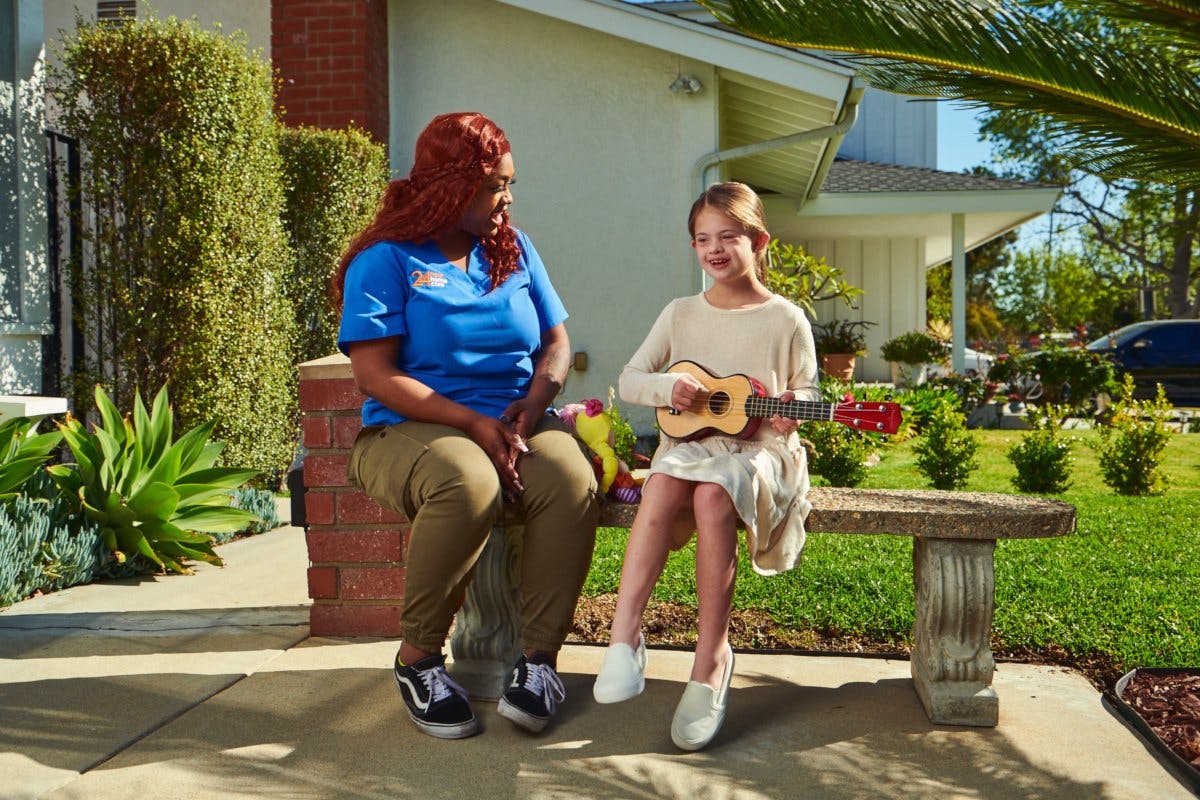 This article has been published in coordination with Inland Regional Center.
Social Recreation Coaching was frozen back in 2008 due to the recession. After much advocacy, it was officially reinstated in 2021. Please read "Social Recreation and Camp are Back" for additional context about the reinstatement.
Although it is exciting that this long-awaited service has been funded once again, the world looks way different than it did back in 2008. Back in 2008 we were rocking a Motorola Razor cell phone, and now we are rocking the brand-new iPhone. We also are still amid a pandemic, therefore many individuals served, and their families may be averse to group programming, so what can be done?
24 Hour Home Care, a vendor with Inland Regional Center that provides multiple services has designed a program that aims to provide socialization and recreational opportunities to individuals of all ages.  Trained DSPs (direct support professional) will assist with identifying appropriate activities based on person-centered interests and goals, work with the individual served to prepare for participation, and provide coaching and facilitation to promote inclusion and skill development. Bottom line, the goal is to learn and practice socialization skills while having fun and feeling fully supported.
By taking a person-centered approach our Social Recreation Coaching Specialists, led by Andrea Castellanos, will support those served and their families to develop specific goals to work on, and promote community inclusion as well as a meaningful life. A few of these goals could be, but not limited to:
Develop meaningful interpersonal relationships
Community safety skills
Emergency preparedness & response
Communication skills
Effective teamwork How to access community recreation resources
Problem solving & adaptability
Safe social media socialization
Independent living skills
24 Hour Home Care partnered with Autism Heroes to develop training for the DSPs facilitating Social Recreation Coaching. Providers will learn many different topics, including social recreation training program overview, identifying appropriate socialization opportunities, socialization training techniques, facilitating community integration and more! Families may select their own provider to be trained, this provider can get hired on through 24 Hour Home Care and complete the training and be good to go to provide Social Recreation services.
If you have questions regarding eligibility, please contact your Regional Center Service Coordinator. Please note not all Regional Centers are offering this program at this time. You can also click HERE and 24 Hour Home Care can assist to facilitate a conversation with your Service Coordinator to see if you qualify.