No Contact Food Delivery Through GrubWith24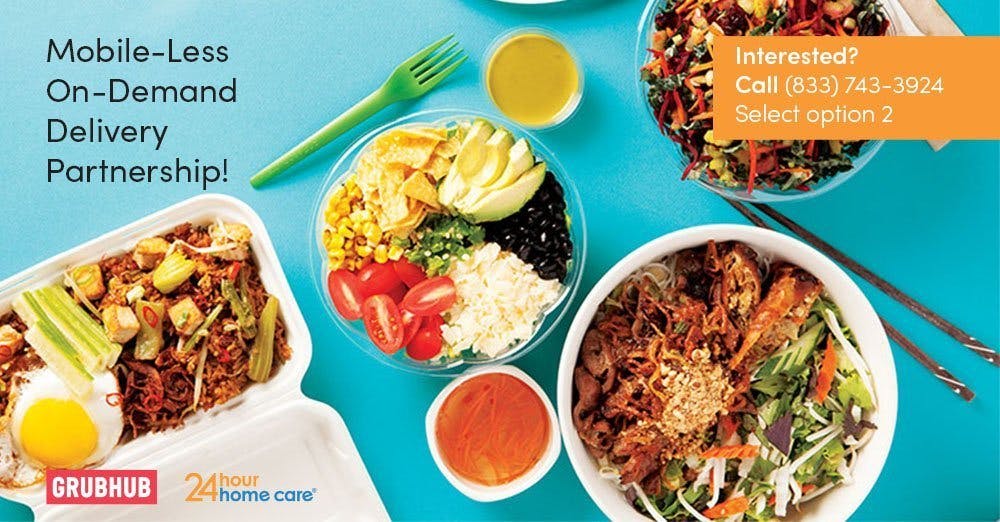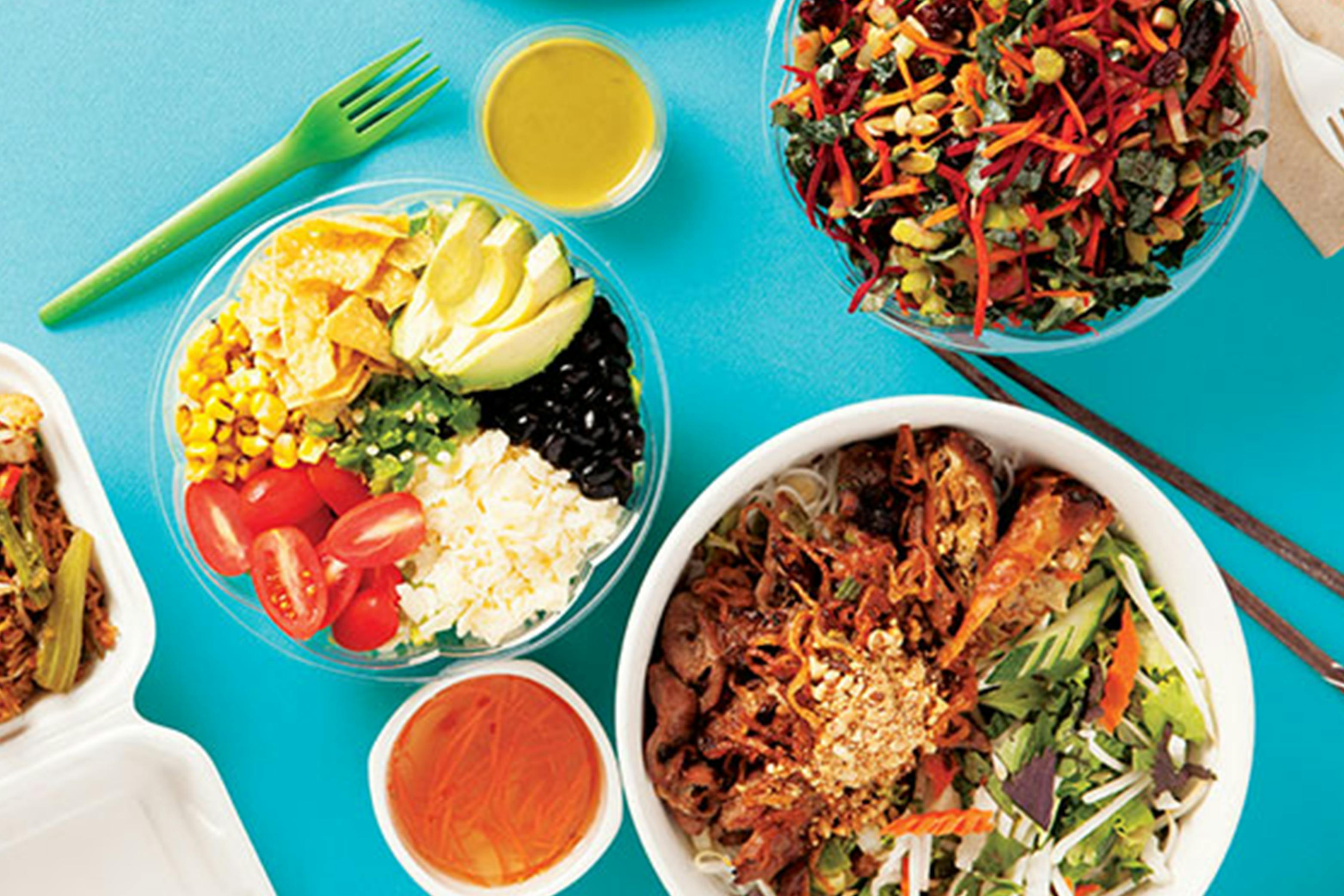 People 65 years and older, or individuals with pre-existing medical conditions like diabetes, heart disease, and lung disease, are at the highest risk for developing serious complications from COVID-19.
To prevent the spread of the virus, most of us are social distancing by staying home, avoiding crowded public spaces, and opting for food delivery instead of going to the grocery stores and restaurants for meals.
For seniors, who either can't run essential errands due to health problems or limited mobility, can't cook a meal for themselves, or don't have a smartphone to order food online, their meal options are limited.
24 Hour Home Care's new service GrubWith24 gives isolated seniors access to on demand food delivery from hundreds of local restaurants without the added stress of ordering online.
Through our partnership with GrubHub, the nation's leading online and mobile food-ordering and delivery marketplace, you can ensure that you or your loved one will have access anytime to high-quality food at reasonable prices.
How Can GrubWith24 Help You?

Seniors can now order from Grubhub's wide selection of restaurants simply by calling their local 24 Hour Home Care office. A team member will assist with the order and delivery.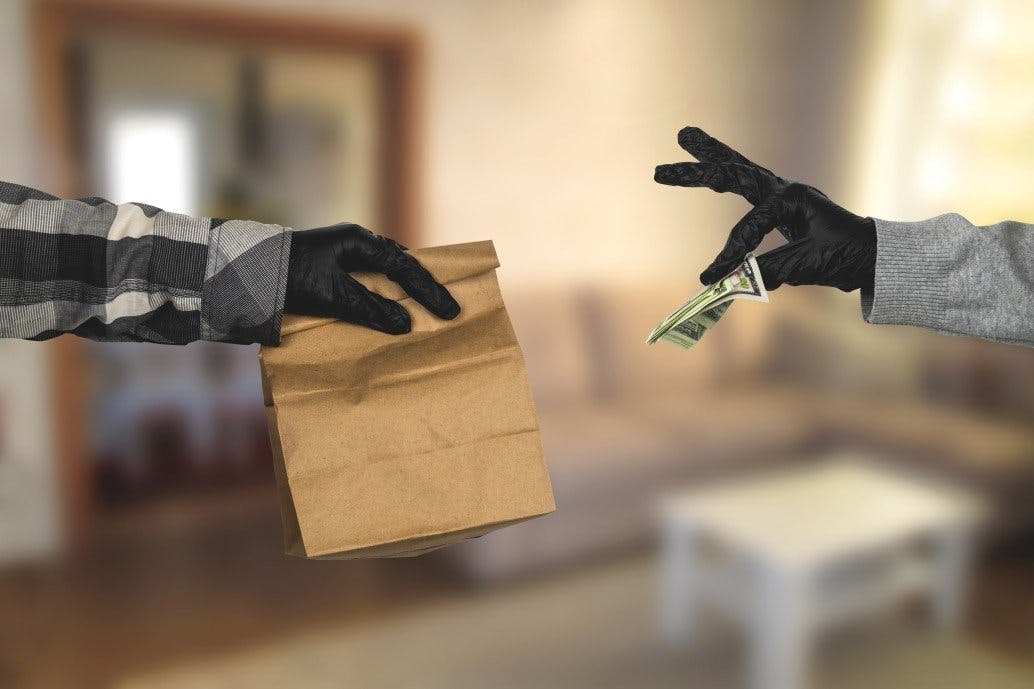 Extra perks for our clients:
Guaranteed contact-free delivery, so our clients can maintain social distancing measures to prevent the spread of COVID-19,
Discounted Grubhub rates during this health crisis,
No Grubhub account or smartphone required.
Who Benefits from Food Delivery Assistance?

Social distancing makes it complicated for family and friends to visit their loved ones. While in the past, you may have helped with grocery shopping, cooking meals throughout the day, and ordering take out or delivery, those options are now limited, particularly if your loved one has a disease that puts her in the highest-risk category.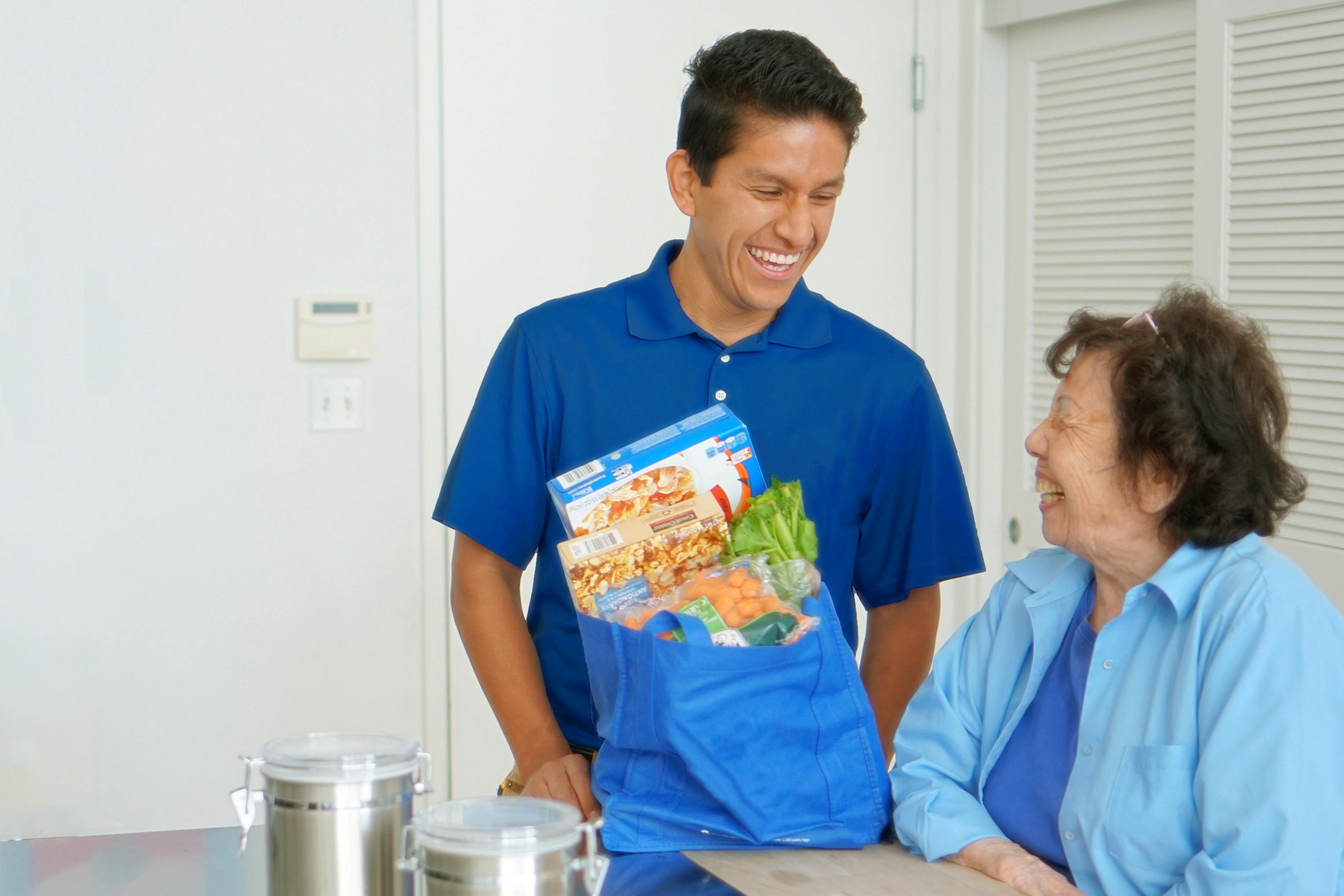 GrubWith24 is the solution for many individuals looking to maintain a wide variety of restaurant options without putting herself at risk for contracting coronavirus.
These may include:
People who lack mobility and can't leave their homes to buy groceries or cook a meal,
Individuals 65 years or older, regardless of health conditions,
Seniors living with a serious disease that puts them at the highest risk for developing complications from contracting coronavirus,
Individuals who don't have access to a smartphone or a computer.
Through GrubWith24, and our other unique programs, we will make it through the challenges of the coronavirus together. Call our office at 1-800-522-1516 to learn more about how the GrubWith24™ program can help your family.