Torrance, CA Senior In Home Care & Caregiver Services
Why Consider In-Home Care For Your Senior?
In light of the Coronavirus (COVID-19), we have prepared a one-sheet that highlights how 24 Hour Home Care is responding to the pandemic: Click Here for the COVID-19 One-Sheet
In-Home Senior Care allows seniors to continue to age peacefully and safely in the comfort of their own residence.
Complimentary Senior In-Home Care Consultation
Our complimentary in-home consultations give you and your loved ones a chance to get to know our company, learn how we can help your loved one age comfortably at home, and ask any questions you may have. After your free consultation, our care team will select a trained professional caregiver based on your loved one's needs and prescribed care plan.
24 Hour Home Care provides you with the option of non-medical in-home care. You can have one of our experienced caregivers come to your house and provide service for an hourly rate, or hire one of our 24-hour professionals who will be present at all times during their shift.
About Our Torrance, CA Office
Our Torrance, CA Office has been leading the way in senior home care in the Torrance area for the past several years. We pride ourselves in taking a unique approach to in-home care by blending innovation and technology with our exceptional customer service experience, with 24/7 accessibility and Signature Specialty Training to work with patients that may have Alzheimer's, Dementia, and other illnesses or diseases.
24 Hour Home Care has served patients and clients from Torrance Memorial Medical Center, Providence Little Company of Mary (San Pedro & Torrance), Beach Cities Health District.

Manhattan Beach
Known for its seemingly unlimited amount of sun, sand, and sea, Manhattan Beach, California, is one of Los Angeles county's three beach cities. Its moderate temperatures allow for year-round outdoor recreation, with some of the most popular activities being surfing, swimming, and visiting the boardwalks and beaches.
There are over 35,000 people who reside in this coastal California city, and 17% of those residents are 65 years old or older and live alone.
Maintaining independence without sacrificing your home is crucial as you age, and Manhattan Beach offers plenty of opportunities to do so. At some point, it may become necessary to work with an experienced in-home care agency. 24 Hour Home Care's team of experts provides qualified caregivers for your loved ones with round-the-clock assistance.
Palos Verdes
The Palos Verdes Peninsula in California is one of the most beautiful regions along the South Bay region. Bordering Torrance and Rolling Hills, the Palos Verdes Peninsula is a massive piece of land in the Los Angeles metropolitan area. It is home to hill-top cities that provide unforgettable ocean and city views and is also famous for horseback riding, hiking trails, and parks.
In the Palos Verdes area, there are around 120,000 residents. Nearly a quarter of those residents are 65 years or older and either reside alone, with family, or spouse. If you know someone who lives alone, they may be suffering from social isolation, which comes with a 50% increased risk of dementia and other conditions. It's time to consult with local and experienced in-home caregivers from 24 Hour Home Care who can provide quality senior care while also giving you peace of mind.
Rancho Palos Verdes
Rancho Palos Verdes, California is no stranger on the map. As one of the most popular areas of Los Angeles County, Rancho Palos Verdes is a coastal city that sits atop the bluffs of the Palos Verdes Peninsula. It is known for its expansive, breathtaking views of the Pacific Ocean and its outdoor recreation activities, like horseback riding and hiking.
There are around 41,000 people that live in Rancho Palos Verdes. It is home to people of all age groups, with nearly 25% of residents being 65 years or older. However, what's concerning is that almost half of all those people live alone. As your loved ones get older, it becomes a safer decision to opt for non-medical home care services in Rancho Palos Verdes. Local and experienced caregivers from 24 Hour Home Care can provide company, meal prep, and light housekeeping 24 hours a day.
South Bay
Just south of Downtown, South Bay, California, is home to 7.7 million people and more than 2,000 companies. This region stretches along the southern shore of Santa Monica and is home to fifteen cities overlooking the Pacific Ocean.
Of the millions of people that live in this region, 14% are seniors aged 65 years old or older. Whether or not these seniors live alone, slips and falls are among the most common injuries for this age group—with more than 25% of older adults reporting falls every year. That's why it's a good idea to have non-medical in-home care services from 24 Hour Home Care. Our professional and highly qualified caregivers can provide company throughout your loved one's day, as well as offer meal prep, transportation, and light housekeeping.
Redondo Beach
Redondo Beach is one of three adjacent coastal cities in the Southern section of Santa Monica Bay. It was named "The Gem Of The Continent" by the Los Angeles Daily Herald back in 1887 and has been a popular tourist destination ever since, with its significant attractions around piers and beaches that are appealing to visitors and locals alike.
There are more than 66,000 residents in Redondo Beach. More than 13% of the population is 65 years old or older and the second most populous demographic. If your aging loved ones need daily non-medical care such as meal prep, transportation, or companionship to provide a better quality of life, work with local and experienced caregivers from 24 Hour Home Care.
Rolling Hills
Since its official seal is a man on horseback, Rolling Hills, California, is known for its rural and equestrian qualities. The area is spacious, with plenty of land on each property and equestrian paths along the roads. In a nutshell, Rolling Hills is a small and rural city with just under 2,000 residents, which means that locals have to shop out of town near the Palos Verdes Peninsula for essentials.
However, it can be a challenge to get around when you're over 65 years of age, which is why it's essential for people in the Rolling Hills areas to have access to caregivers who can help with transportation. In fact, transportation is the most common support provided by family members for their aging loved ones. Choose qualified home caregivers from 24 Hour Home Care to make sure your loved ones stay safe, social, and productive.
Long Beach
The people of Long Beach, California, are lucky to live in a city with such abundant and unique landmarks. From breathtaking beaches along its coastline and beautiful sunsets over Downtown streets, there isn't anything better than spending all day soaking up some sunshine. There's no question as to why Long Beach is a popular destination for all ages.
Why Partner With 24 Hour Home Care?
The Torrance office opened its doors in 2008, and is 24 Hour Home Care's flagship office! Our industry-leading Caregivers and world-class senior home care services have earned our Torrance location state-wide recognition. In 2010, 2011, and 2014, its dedicated team was voted South Bay's Best In-home Care by the Readers of the Daily Breeze, and in 2013, the team was recognized as South Bay's Favorite In-home Care. Most recently, we were awarded LA Business Journal's 2015 Best In-Home Care!
*some restrictions may apply in designated areas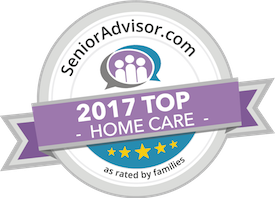 Contact Us For A Free Consultation
24 Hour Home Care
21311 Hawthorne Blvd #101, Torrance, CA 90503
Office Phone Number:
(310) 375-5353
Concierge Services
24 Hour Home Care offers a wide variety of services such as on-demand rides with Ridewith24™️ and on-demand doctor house calls through our partnership with Heal.
No smartphone required. Simply call 833-743-3924 to book a ride or schedule a Heal appointment.