Encino, CA Senior In Home Care & Caregiver Services
Why Consider In-Home Care For Your Senior?
In light of the Coronavirus (COVID-19), we have prepared a one-sheet that highlights how 24 Hour Home Care is responding to the pandemic: Click Here for the COVID-19 One-Sheet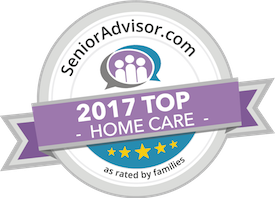 Aging safely and happily at home allows elderly individuals to hold onto their independence while receiving the non-medical professional care they need. Offering a wide variety of services such as meal preparation, light housekeeping and companionship, 24 Hour Home Care has been providing top-notch care and quality customer service in the Encino area for the past several years.
Complimentary Senior In-Home Care Consultation
24 Hour Home Care is committed to helping your loved one age gracefully with our help at the comfort of your own home. We will answer all your questions and concerns regarding our services from our free consultation.
After a consultation with our team of home care professionals, we will propose the best type of in-home care your loved one needs. You can rely on assistance from our professional caregivers who are available on an hourly basis or 24 hours a day for your family.
We serve nearby neighborhoods such as Woodland Hills, Sherman Oaks, Calabasas, Thousand Oaks, Agoura Hills, and Studio City.
About Our Encino, CA Location
When it comes to senior home care, our office in Encino, LA has led the way in quality non-medical caregiving services for years. We prioritize our patients' needs above all, thanks to our round-the-clock availability and our flexible schedules tailored to your type of plan and care. We also ensure that all our caregivers undergo up-to-date specialty training to equip them with the best disease management strategies for caring for older adults with dementia, Alzheimer's, and other illnesses.
Woodland Hills 
Discover Woodland Hills' lush green spaces that make the city a perfect getaway place for the whole family. It also doesn't hurt that Woodland Hills has a population density that's 55% lower than Los Angeles. With 16.4% of the population consisting of seniors, your loved ones can enjoy everything it has to offer without worrying about overcrowding. 
Another thing to consider for families is the low unemployment rate, which is 7% lower than the US average. That means professionals who want to live nearby their senior loved ones can relocate from their current home and live in Woodland Hills, where potential professional opportunities await.
This gives seniors a perfect place to relax as they enjoy the next phase in their lives. To ensure they experience Woodland Hills to the fullest, 24 Hour Home Care's professional meal prep and housekeeping are what you'll need to make them feel more at home.
Sherman Oaks
With tons of great shopping and trendy restaurants, Sherman Oaks is a fantastic place to live. It boasts plenty of social attractions like mini-golf, parks, and go-karts keeping both adults and children entertained.
Many residents tout Sherman Oaks as having a good sense of community and strong local neighborhoods. With the percentage of residents aged 65 and older being among Los Angeles' county's highest, seniors will love the variety and beauty of Sherman Oaks. Our specialized senior care at 24 Hour Home Care allows us to provide them with all the in-home care and help they need.
Calabasas
If you thrive in the LA lifestyle but love the security and privacy not afforded to most people in the city, Calabasas is the place for you. With approximately 25,000 residents, the city has a very private and small-town feel to it. However, its high-spirited neighborhood and grounded community events help infuse Calabasas residents with a sense of camaraderie.
Calabasas has a crime rate that's 45% lower than the CA average and a household income that's twice more than the national average. With 18.1% of the population being seniors, Calabasas is a great place for elders and their families to relocate.
We at 24 Hour Home Care also offer the help and support seniors need with unparalleled in-home care from professional and experienced caregivers.
Thousand Oaks
Thousand Oaks strikes the perfect balance between residential living and commercial business. It's close enough to Los Angeles but far away from its hustle and bustle.
One thing that stands out from the city is its excellent crime rate control, which is 53% lower than the US average and has a year-over-year rate of -7%. With 19% of the population consisting of adults 65 and older, seniors and their families can live in this city in confidence. 
If you're living with seniors, you can make both your lives easier with help from us at 24 Hour Home Care. Our professional meal preparation and transportation services give them the convenience they need to thrive in their communities.
Agoura Hills
Situated nearby parks and mountains, Agoura Hills, is a haven for those who love to enjoy the city's natural beauty. With 16% of its population consisting of seniors 65 and older, Agoura Hills is a relaxing and desirable area outside of the hustle and bustle of the city.
The unemployment rate in this city is 26% lower than the average, which is great for professionals looking to stay with their seniors. The crime rate is also 36% lower than the national average, ensuring families that they are generally safe and well-protected as city residents.
Of course, your seniors may need something more than just beautiful sights and sounds and the neighborhood. At 24 Hour Home Care, we're committed to providing you with all the in-home care senior citizens need with professional services from our team of experienced caregivers.
Studio City
Studio City has several advantages over other areas near Encino. For one, it is 61% less dense than most of Los Angeles, giving you and your elders room to breathe and allow space for yourselves.
Also, Studio City has tight-knit communities, which brings a sense of family among neighbors. With the median age in Studio City being 22% higher than the rest of Los Angeles, this is a perfect area for elders to keep themselves occupied by building friendships with like-minded people.
With lush green areas, scenic environments, and relatively quiet neighborhoods, Studio City is a perfect spot for senior citizens to relax and enjoy their lives. And it's only made even more convenient with 24 Hour Home Care's meal prep, transportation, and housekeeping services at their call.
Why Partner With 24 Hour Home Care?
The Encino in home care office is located directly on Ventura Blvd, and services clients in the San Fernando Valley and San Gabriel Valley. We partner with non-profit organizations such as ONEgeneration and the Valley Interfaith Council, in order to advocate for seniors and provide eldercare to seniors most in need. Our office also works with patients from Providence Saint Joseph's Medical Center and Kaiser Permanente Woodland Hills.
*some restrictions may apply in designated areas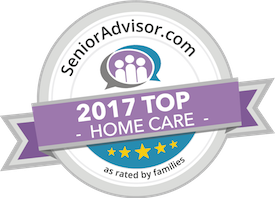 Contact Us For A Free Consultation
24 Hour Home Care
17141 Ventura Blvd Suite 205, Encino, CA 91316
Office Phone Number:
(818) 385-0227
Concierge Services
24 Hour Home Care offers a wide variety of services such as on-demand rides with Ridewith24™️ and on-demand doctor house calls through our partnership with Heal.
No smartphone required. Simply call 833-743-3924 to book a ride or schedule a Heal appointment.