Culver City Senior In Home Care & Caregiver Services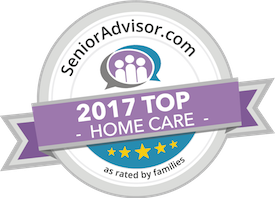 In light of the Coronavirus (COVID-19), we have prepared a one-sheet that highlights how 24 Hour Home Care is responding to the pandemic: Click Here for the COVID-19 One-Sheet
Home care allows seniors to age peacefully and maintain their daily routines safely in the comfort of their own homes.
24 Hour Home Care is Culver City's number one provider of non-medical in-home care services. Whether your loved one is returning home from a hospital stay or in need of one-on-one help with light housekeeping, meal preparation, companionship, medication reminders, or many other services, our experienced Culver City caregivers are here to help.
Since 2008, 24 Hour Home Care has become the fastest growing company in California because of our unique approach to in-home care. We provide innovative ways to service our clients and their family members with the newest technology, affordable prices, flexible schedules, and personalized customer service experience. Clients get 24/7 access to our specialists and Signature Specialty Trainings to work with patients living with degenerative diseases like Alzheimer's, Cardiovascular disease, and Multiple Sclerosis.
We are committed to compassionate care. We are a resource and support not only for your loved one, but for the whole family. Our experienced team of caregivers will be your shoulder to lean on and provide honest advice about how to best manage your loved one's situation.
What to Look for in Culver City Home Care
24 Hour Home Care's complementary in-home consultations give you and your loved ones a chance to ask questions about the wide-range of services we offer and learn more about our mission and how we can help your loved one feel more comfortable in his or her own home. After your free consultation, our team will create a customized care plan and select a trained professional caregiver based on your loved one's needs.
Our unique services set us apart from other Southern California home care companies.
Ridewith24 is an on-demand transportation service that can be utilized without a smartphone for seniors who can't drive on their own.
Hospital to Your Home is a step-by-step customized plan to help your loved one recover from a hospital stay by staying on track with medications, follow-up doctor appointments, and free home safety and risk evaluation checks.
Signature Specialty Trainings provides certification and extensive training for caregivers in fall prevention programs, diagnosis-specific nutrition, emergency preparedness, degenerative diseases, and transitional care and readmission prevention.
Our other services include:
Personal care
Light housekeeping
Meal preparation
Medication reminders
Companionship
Respite care
Our Culver City office is centrally located, just 20 minutes outside Los Angeles. We serve clients throughout Southern California, including
Don't wait! Visit our Culver City office at 5901 Green Valley Circle, Suite 470, or call us at 310-258-9525 to speak to one of our care experts today.
*some restrictions may apply in designated areas"  
Concierge Services
24 Hour Home Care offers a wide variety of services such as on-demand rides with Ridewith24™️ and on-demand doctor house calls through our partnership with Heal.
No smartphone required. Simply call 833-743-3924 to book a ride or schedule a Heal appointment.
Why Choose Senior In Home Care from 24 Hour Home Care?
24 Hour Home Care is committed to being your shoulder to lean on and providing honest advice for your loved one's situation during this delicate time. No one should feel alone when looking for senior home care solutions. Here at 24 Hour Home Care we treat our clients and their loved ones like family.
Diagnosis Specific Information
Reach out to your local 24 Hour Home Care representative to receive a free in-home consultation today!
So that you and your loved one can experience the 24 Hour Home Care difference!
Client Reviews
24 Hour Home Care review summary
---
---