Culver City Senior In Home Care & Caregiver Services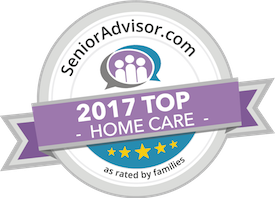 Aging safely and happily at home allows elderly individuals to hold onto their independence while receiving the non-medical professional care they need. Offering a wide variety of services such as meal preparation, light housekeeping and companionship, 24Hr HomeCare has been providing top-notch care and quality customer service in the Culver City area for the past several years.
The Culver City in home care office provides Caregivers to seniors who live near Culver City, including those in Beverly Hills, West Hollywood, Santa Monica, Marina Del Rey, and Venice Beach. The 24Hr HomeCare team stays true to the company name by being available 24 hours a day, every day of the year. We pride ourselves in taking a unique approach to in-home care by blending innovation and technology with our exceptional customer service experience
A complimentary consultation is available, where a tailor-made care plan will be established based on the clients needs and expectations. A caregiver will then be hand-picked based on the prescribed care plan and with the needs of the client in mind by our highly skilled care team. All caregivers are thoroughly trained with  Signature Specialty Training's, including fall prevention, diagnosis-specific nutrition, emergency preparedness through the American Red Cross and Alzheimer's & Dementia specific training.